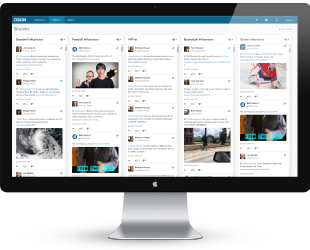 Cision Journalist Database
We Wrote The Book On How To Target Print, Broadcast And Online Journalists
Join thousands of organisations of all sizes who use the Cision® Media Database to target the right journalist for their news. Cision's comprehensive list of media contacts is updated daily to help you build meaningful relationships with the journalists that matter to you.
20k daily updates
750k+ global contacts
300k social profiles
Take a free demo today!
Introducing the Cision Communications Cloud®
Communicators shouldn't need to be data scientists to utilize the power of data; the Cision Communications Cloud® does the hard part for them. It presents communicators with just the right data they need to understand which influencers impact customer behavior with their content. It centralises all the activities and workflows that teams require to pitch influencers, distribute content, monitor coverage and measure great campaigns.
THE THREE PILLARS OF STRATEGIC COMMUNICATIONS
Cision Communications Cloud® pulls together all the capabilities needed to deliver world-class PR in a unified platform.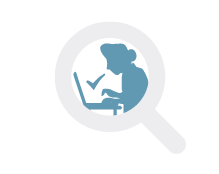 Identify Influencers
Instantly gain access to nearly 1M influencer profiles. Simple, yet powerful, tools to build lists and view influencer profile data allow PR professionals to uncover which influencers reach their audience. Cision's proprietary InfluencerGraph maps influencers to the end-customers that matter. Media data is updated automatically, enabling communicators to focus on building great campaigns.
Unmatched Journalist and Influencer Database
Pitching Tips
Audience Data
Influencer Graph
Social Profiles
Editorial Calendars
News Archive Search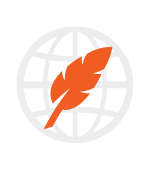 Craft Campaigns
Remove all communications silos with one place to simultaneously distribute news releases, send emails to influencers, and manage social posts. Increase media pickup and search visibility with access to Canada Newswire, Canada's largest press release distribution network, integrated into the Communications Cloud™. Refinemessaging based on email and pressrelease analytics to drive better engagement.
Key Capabilities:
Press Release Distribution
Social Publishing
Email Distribution
Distribution Analytics
Campaign Management Tools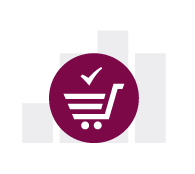 Attribute Value
Understand earned media campaign performance and the full reach of newscoverage. Monitor message effectiveness across news channels and measure core metrics — including impressions, sentiment, prominence and impact. Demonstrate how engagement with earned media directly correlates to website conversions or sales leads. Share results with stakeholders using executive reports and dashboards.
Key Capabilities:
Media Monitoring
Social Listening
Customisable Dashboards, Reports, and Email Alerts
Prominence, Impact and Sentiment Scoring
Google Analytics Integration